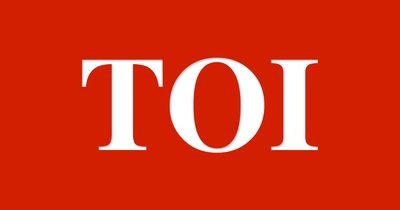 Meerut: Minister of state for skill development and entrepreneurship and electronics and information technology of India, Rajeev Chandrasekhar, inaugurated Software Technology Parks in India (STPI)-Meerut, the 62nd Centre of STPI here on Tuesday. Under the jurisdictional directorate of STPI-Noida, the Meerut centre is the 54th centre of STPI in small towns.
The minister said that the STPI centre in Meerut will play a catalytic role in empowering the tech start-ups and Micro, Small and Medium Enterprises (MSMEs) of the region to boost software exports and create employment opportunities, while attracting Foreign Direct Investment (FDI) and realizing the vision of Digital UP. In FY 2020-21, STPI-registered units contributed Rs. 4,96,313 crore to IT/ITeS exports, in which UP contributed Rs. 22,671 crore.
With a total built-up area of 25,074 sq. ft., the state-of-the-art incubation facility at STPI provides plug-n-play space of 3,704 sq. ft. with 133 seats and raw incubation space of 2,021 sq. ft., while warranting high-speed data communication facilities.
"The facility will also offer a vibrant ecosystem for creating a maker culture among the young techno-entrepreneurs and start-ups, while empowering them to develop innovative software products to address the challenges of India and the world at large. It will help in boosting the IT exports from the region and generating direct and indirect employment opportunities for the youth of the region," said Rajeev Chandrashekhar.
The union minister also said that the transformation that happened in UP during the last five years is immense and it encouraged various companies investing in technology to invest in UP. He maintained that digital India has played a key role in empowering students to become innovative and entrepreneurial.
"The road to Digital India will be through Digital Uttar Pradesh," he further added.
STPI DG Arvind Kumar said that a Microsoft report suggests that large companies want to shift their operation from Tier-1 cities to Tier-2/3 cities for cost-effective production. STPI has embarked on dispersing the IT industry to these cities and also implementing the NGIS program to nurture tech entrepreneurs and startups in Tier-2/3 cities to develop innovative products in emerging technologies through seed funding."
"Establishment of STPI centre is an important milestone towards empowering industries, startups and entrepreneurs to leverage the facility and contribute towards the growth of this city," underlined Bhuvnesh Kumar, Joint Secretary, MeitY.
STPI has also played a phenomenal role in promoting Tier-2/Tier-3 cities of the country. Out of 62 STPI centres, 54 centres are in Tier-2 and Tier-3 locations with an objective of uniform and overall development of IT/ITES exports across the country. STPI has been nurturing the tech start-ups ecosystem by implementing Next Generation Incubation Scheme (NGIS) and establishing Centre of Entrepreneurship (CoEs) in emerging technologies pan-India.

FacebookTwitterLinkedinEMail