1 min ago
Ukrainian president says the enemy's "best friend" is panic
From CNN's Olga Voitovych and Tim Lister
Ukrainian President Volodymyr Zelensky warned that the "best friend" for Ukraine's enemies is instilling panic in the country.
Speaking briefly after watching military exercises near Kherson, in southern Ukraine, Zelensky said he had to "analyze all the information" regarding threats at the country's borders.
"And the truth is that we have different information. And now the best friend for enemies is panic in our country. And all this information helps only to create panic, doesn't help us," Zelensky said.
Zelensky has repeatedly called over recent weeks for Ukrainians to remain calm in the face of rising tensions with Russia.
The president was also asked about possible riots being staged in Ukraine.
"We understand that surprises can happen at any time," he said. "We must rely on our own strength. We understand that such things can happen without warning. Therefore, the most important thing is that we are ready for everything … ready for any steps from any side, from any borders. I think that our experts, our teams, ministries, our military are at a very serious level."
Asked about the possibility of a Russian invasion, the president said, "As a state, we must rely on ourselves first of all. We must rely on our military first of all. We must rely on our citizens. And we must be ready any day."
But Zelensky cast some doubt on suggestions that Russia might take military action as soon as next week, noting that intelligence on an invasion was not "100%." 
"I believe that today there is too much information in the information space about deep full-scale war from Russia Federation's side. They even say the appropriate dates," he said. "We understand all the risks, we understand that there are these risks. If you have any additional information about the 100% invasion, starting on the 16th, the Russian invasion in Ukraine, please give us this information."
31 min ago
Several Mideast countries tell citizens to depart Ukraine
From CNN's Jennifer Hauser, Ruba Alhenawi and Jomana Karadsheh
Kuwait, Saudi Arabia, Jordan, the United Arab Emirates and Israel joined the growing list of countries urging their citizens on Saturday to leave Ukraine.
Kuwait's Ministry of Foreign Affairs called on Kuwaiti nationals currently present in Ukraine to leave instantly for the "sake of their safety," according to state news agency KUNA. The country also urged Kuwaitis to delay any travel plans to Ukraine.
The Embassy of Saudi Arabia in Ukraine urged its nationals to contact the embassy immediately to facilitate their evacuation, according to a tweet from its official account. 
Jordan's Ministry of Foreign Affairs also issued a statement on Saturday urging Jordanians against travel to Ukraine. The statement said that Jordanian nationals in Ukraine should prepare to evacuate.  
In a tweet on Saturday, the Embassy of the United Arab Emirates in Ukraine said: "The Embassy of the State in Kiev calls on the citizens of the country to postpone travel to Ukraine at the present time." It also called on nationals currently in Ukraine to contact the embassy.  
The Israel Ministry of Foreign Affairs tweeted Saturday, also calling on its citizens to leave. A statement from the ministry read: "As a result of the deterioration of the situation regarding Ukraine, the Foreign Ministry recommends Israeli citizens in Ukraine reconsider their stay in the country, and in any event, avoid approaching focal points of tensions. The Foreign Ministry recommends Israeli citizens planning on traveling to Ukraine to consider avoiding doing so at this time … The Foreign Ministry has decided to evacuate from the country the family members of diplomats and Israeli workers at the Embassy."
40 min ago
US State Department reissues advisory telling travelers to "not travel to Ukraine"
From CNN's Adrienne Winston
The US State Department is reissuing its Level 4 travel advisory for Ukraine.
The department advises travelers: "Do not travel to Ukraine due to the increased threats of Russian military action and COVID-19; those in Ukraine should depart immediately via commercial or private means."
The statement warned those remaining in Ukraine to "exercise increase caution" due to civil unrest and potential combat operations in case Russia takes military action.
"The Embassy will maintain a small consular presence in Lviv, Ukraine to handle emergencies, but will not be able to provide passport, visa or routine consular services," according to the statement.
22 min ago
US secretary of state urged de-escalation and diplomacy in call with Russian counterpart
From CNN's Kylie Atwood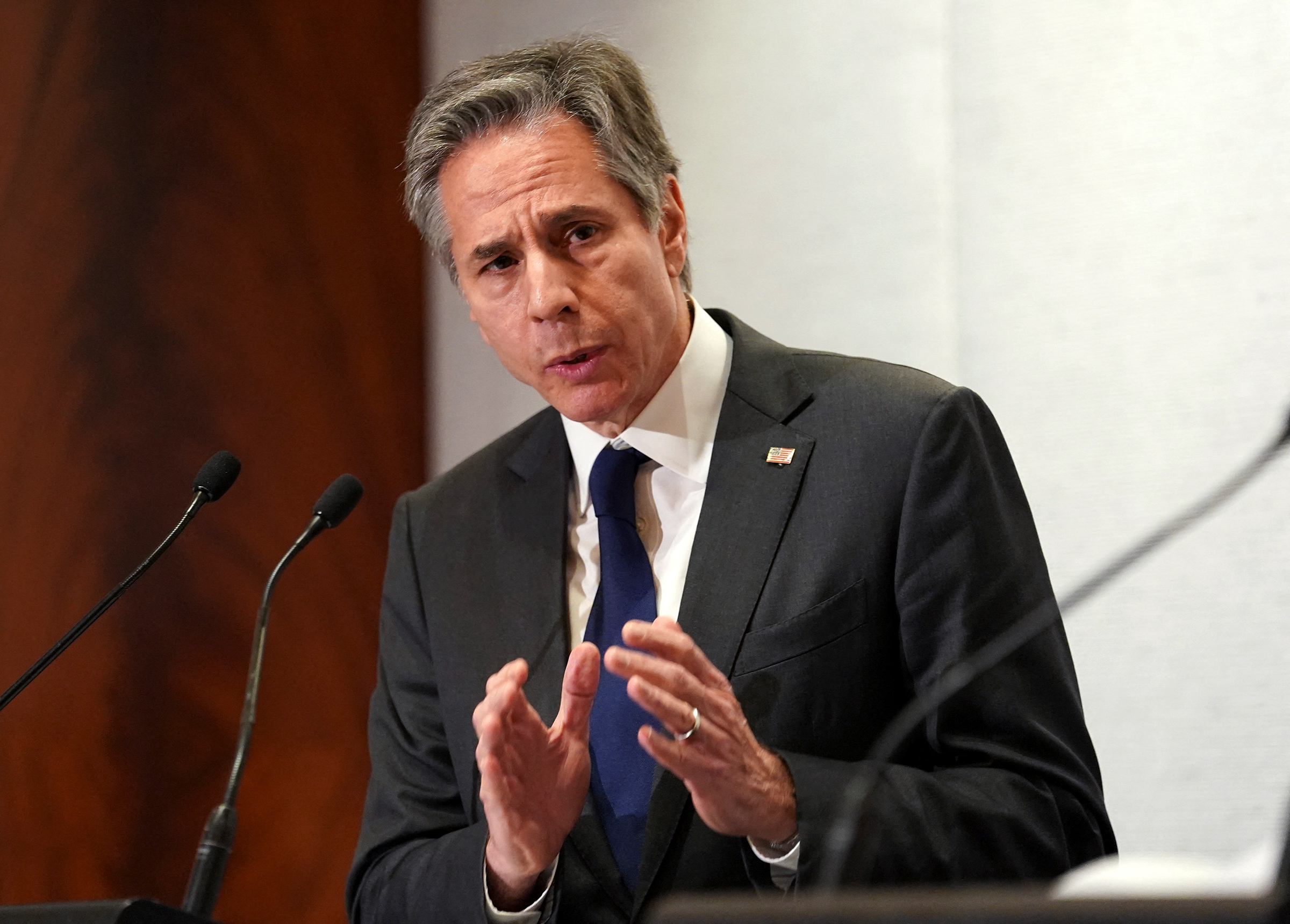 US Secretary of State Antony Blinken discussed "acute and shared concerns that Russia may be considering launching further military aggression against Ukraine in the coming days," and urged a diplomatic solution during his phone call with Russian Foreign Minister Sergey Lavrov on Saturday, State Department spokesperson Ned Price said. 
The call comes just hours before US President Joe Biden and Russia's President Vladimir Putin are expected to speak over the phone, and as the State Department has ordered the evacuation of most of its embassy staff in Ukraine.
"The secretary made clear that a diplomatic path to resolving the crisis remained open, but it would require Moscow to deescalate and engage in good-faith discussions," Price said.
Russia has continued to build its presence along Ukraine's borders in recent days, and Blinken "reiterated that should Moscow pursue the path of aggression and further invade Ukraine, it would result in a resolute, massive, and united transatlantic response," Price said. 
59 min ago
Lithuania, Iraq join other countries in urging their nationals to leave Ukraine
From CNN's Amy Cassidy and Ruba Alhenawi 
Lithuania on Saturday encouraged its nationals to leave Ukraine by asking them to "assess the necessity of further stay in the country" and advised against unnecessary travel there.
"In view of the evolving security situation in Ukraine, the Ministry of Foreign Affairs recommends Lithuanian citizens against unnecessary travel to Ukraine," a statement from the ministry said.
"The Embassy of the Republic of Lithuania in Ukraine continues to carry out all its main functions. Lithuanian citizens already present in the country are asked to assess the necessity of further stay in the country," the statement added.
Iraq's Ministry of Foreign Affairs has also advised Iraqi citizens in Ukraine to evacuate the country immediately, Iraq's state news agency reported Saturday. 
Multiple other countries have urged their citizens to depart Ukraine, including the United States and United Kingdom.
49 min ago
Blinken and Lavrov have spoken by phone, Russian government says
From CNN's Uliana Pavlova in Moscow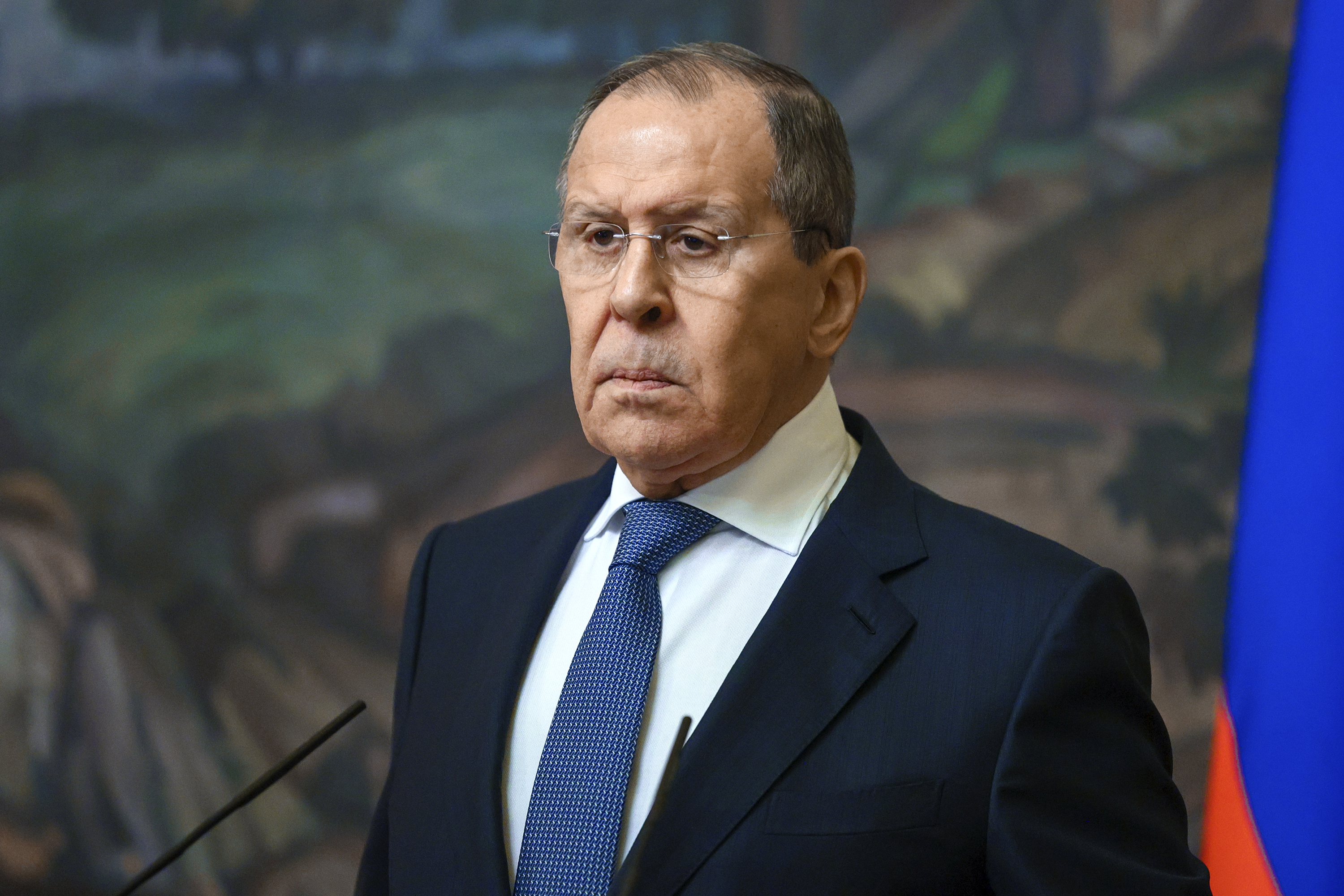 US Secretary of State Antony Blinken and Russian Foreign Minister Sergey Lavrov have held a phone call to discuss the Ukraine crisis, the Russian Ministry of Foreign Affairs said Saturday.
The call was made at the initiative of the Americans, the ministry's statement said.
"The minister [Lavrov] stressed that the propaganda campaign launched by the United States and its allies regarding 'Russian aggression' against Ukraine pursues provocative goals, encouraging the authorities in Kyiv to sabotage the Minsk agreements and harmful attempts to resolve the 'Donbas problem' by force," the statement said.
"As the head of the Russian Foreign Ministry noted, the reaction by Washington and Brussels to the drafts of the Russian-American treaty and agreement with NATO on security guarantees submitted by us ignores key provisions for us, primarily on the non-expansion of the alliance and the non-deployment of strike weapon systems near Russian borders," it continued.
These issues will be central to Russia's assessment of the documents received from the US and NATO, the statement stressed.
Those documents were sent to Russia late last month after Moscow asked for a written response from the US and NATO to its proposed treaty of security guarantees and its concerns over the potential expansion of NATO in Eastern Europe. 
1 hr 10 min ago
Dutch government advises all citizens to leave Ukraine
From CNN's Mick Krever in Kyiv
The Dutch Ministry for Foreign Affairs on Saturday urged all Dutch people to leave Ukraine in light of the worsening security situation in the country. 
"The security situation was already worrying and has gotten even worse in the past days. In consultation with the various allies, I am now taking this step and calling on all Dutch people to leave Ukraine," Dutch Minister of Foreign Affairs Wopke Hoekstra said in a statement. 
Most personnel at the embassy of the Netherlands in Kyiv will leave Ukraine and only "a minimum presence will remain," Hoekstra added. 
1 hr 51 min ago
EU and US discuss "robust package of sanctions" for use in case of Russian military aggression 
From CNN's James Frater and Niamh Kennedy
The European Union and the United States have talked about a "robust package of sanctions" that will be deployed in the "case of further military aggression of Russia in Ukraine," according to an EU readout released Saturday.
According to the readout, Björn Seibert, head of cabinet of European Commission President Ursula von der Leyen, discussed the sanctions during his conversation on Friday night with US national security adviser Jake Sullivan "on the evolution of the situation in Ukraine."
The officials also discussed the "additional steps that will be taken to prepare for any future disruption of energy supplies to Europe," it said, sharing their thoughts on the EU-US strategic partnership on energy security. 
Some context: Analysts have warned that a conflict in Ukraine could threaten energy supplies, including through potential sanctions, as Russia is the world's No. 2 producer of both oil and natural gas.
Senior US officials told CNN last month that the Biden administration was making contingency plans to shore up Europe's energy supplies should a Russian invasion of Ukraine create gas shortages.
2 hr 14 min ago
Germany says its citizens should leave Ukraine "at short notice" 
From CNN's Frederik Pleitgen
German citizens should leave Ukraine "at short notice" if their presence is not required in the country, the German Foreign Office said Saturday.
"We are warning against travel to Ukraine," the Foreign Office said on its website. "If you are currently in Ukraine, check if your presence is required. If not, leave at short notice."
"Tensions between Russia and Ukraine have continued to rise in recent days amid the massive presence and movements of Russian military units near Ukraine's borders. A military confrontation cannot be ruled out."
The German Consulate General Donetsk, in Dnipro, Ukraine, is temporarily closed with immediate effect, according to the foreign office.