1 min ago
Stocks close out the week on a winning note
From CNN Business' Paul R. La Monica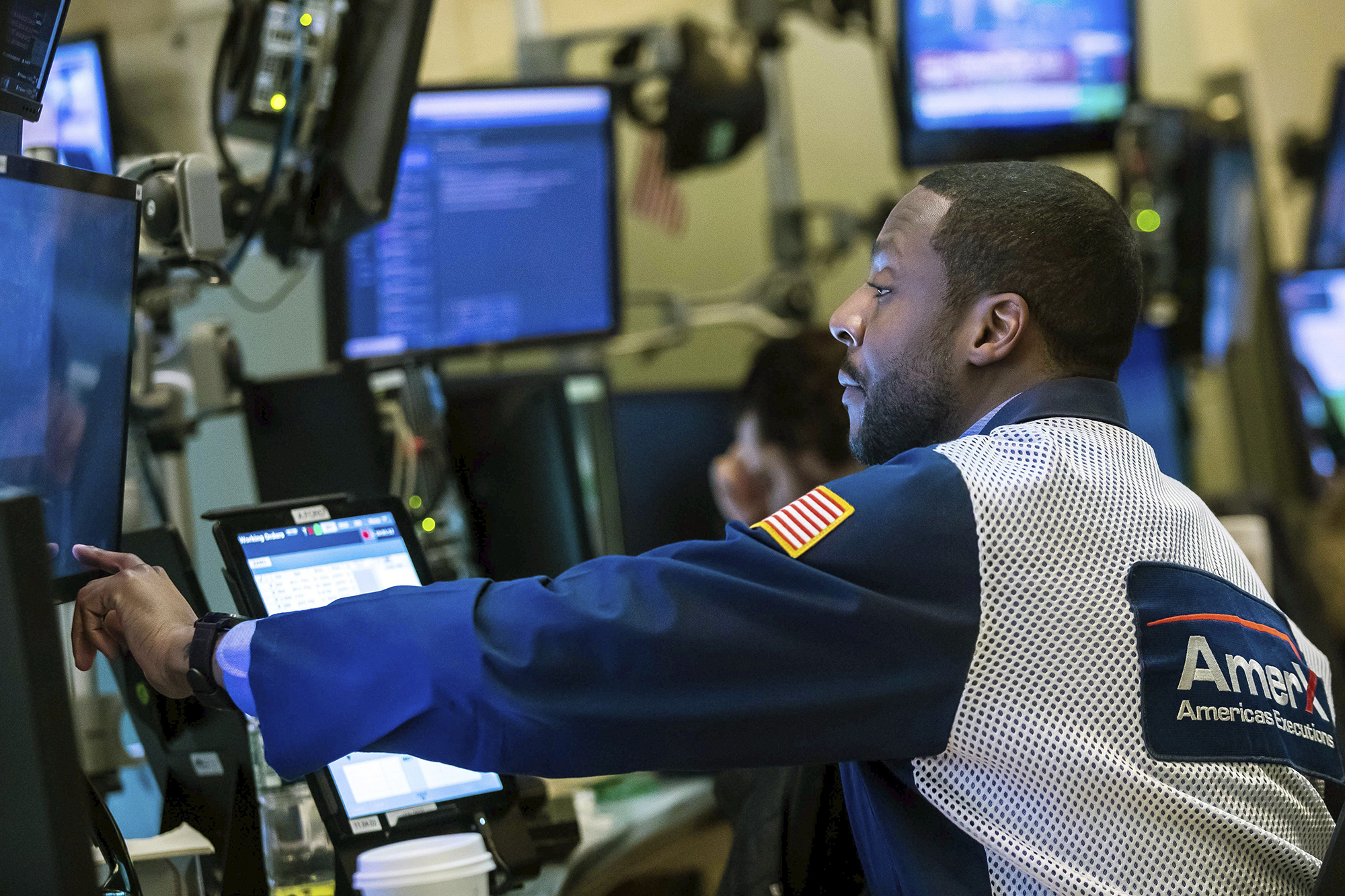 US stocks rallied for a second straight day after Russia reportedly agreed to hold talks with Ukraine. Better-than-expected jumps in personal spending and durable goods orders also helped lift market sentiment.
The Dow had its best day of the year and managed to finish the holiday-shortened trading week flat while the S&P 500 and Nasdaq Composite both ended the week with gains. 
As stocks settle after the trading day, levels might still change slightly.
38 min ago
Disney is the only Dow stock lower today
From CNN Business' Paul R. La Monica
One is the loneliest number that you'll ever do. Just ask Disney (DIS) shareholders.
The House of Mouse was the only Dow stock trading in red Friday. Shares were down a little less than 1%. Meanwhile, a dozen of the Dow's 30 components were up at least 3%.
Disney shares have fallen about 4% in 2022. That's actually less than the Dow's drop of more than 6%, so it's not all bad news. And Disney is holding up much better than its main streaming rival. Netflix (NFLX) has plunged more than 35% in 2022.
2 hr 2 min ago
Dow up more than 800 points and is now flat for the week
From CNN Business' Paul R. La Monica
The Dow's remarkable rebound in the past day and a half briefly pushed the 30 industrials back into positive territory for the week.
With a nearly 900-point gain in mid-afternoon trading, the Dow has surged more than 1,800 points, or 5.6%, from its lows on Thursday morning after Russia's invasion of Ukraine sent Wall Street and global markets into a tailspin. (Stocks pulled back from their highs, though, with the Dow up a "mere" 800 points just two hours before Thursday's closing bell.)
Still, the change in sentiment is nothing short of head-spinning.
2 hr 48 min ago
Russian billionaires lost nearly $40 billion in stock market rout
From CNN Business' Paul R. La Monica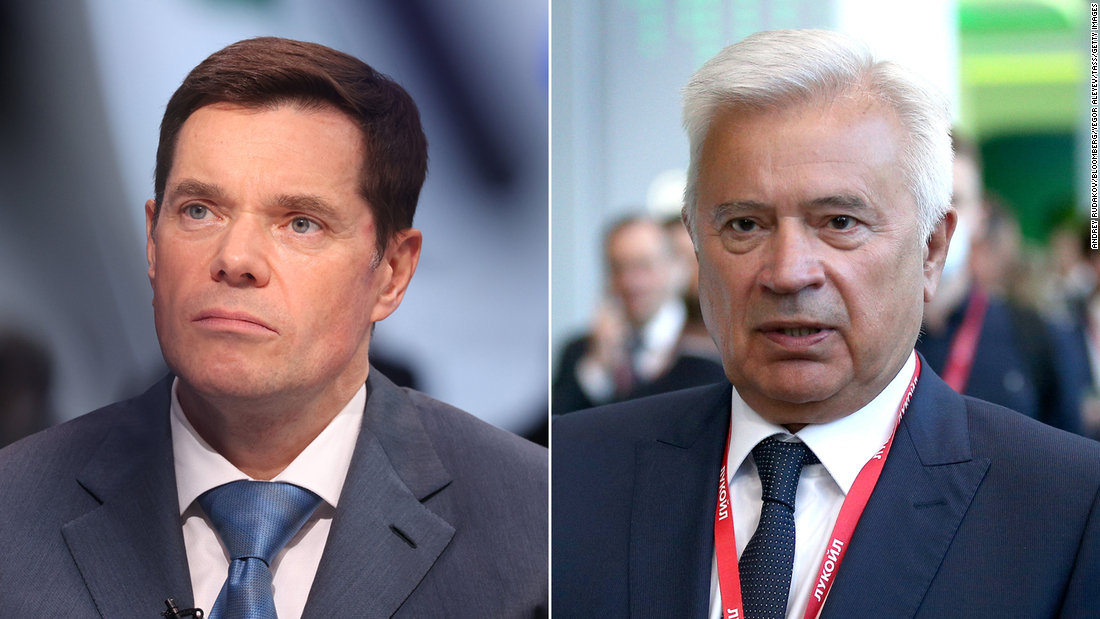 The plunge in Russia's stock market Thursday has hit Russian billionaires hard. Bloomberg reported that some of the country's wealthiest individuals collectively lost $39 billion as a result of the market upheaval in the wake of Russia's invasion of Ukraine.
Oligarchs with ties to commodities were hit the hardest. Lukoil chairman Vagit Alekperov lost more than $6 billion, according to the Bloomberg Billionaires Index. (No need for him to cry in his vodka — he's still worth $13 billion.)
Alexey Mordashov, chairman of steelmaker Severstal, lost $4.2 billion on Thursday but is his net worth is now $23 billion. And the country's wealthiest individual, Norilsk Nickel president Vladimir Potanin, lost $3 billion. His net worth is about $26 billion.
2 hr 48 min ago
Stocks pick up steam in midday trading
From CNN Business' Paul R. La Monica
Hope springs eternal on Wall Street. Stocks soared Friday, building on Thursday's huge late-day rally that lifted stocks into positive territory that day.
Investors are optimistic because of reports that Russia plans to send representatives to the Belarusian city of Minsk to have talks with Ukraine following Thursday's invasion.
The Dow was up nearly 700 points, or 2%, in midday trading. It's shaping up to be the best day of 2022 for the Dow. Only one Dow stock — Home Depot (HD) — was trading lower.
The Nasdaq and S&P 500 were both surging too, gaining 1.3% and 1.9% respectively. Banks, basic materials and healthcare companies led the rally. All 11 sectors in the S&P 500 were in green. The S&P 500 and Nasdaq are now slightly higher for the week while the Dow is nursing a small loss.
Investors were also pleased by strong earnings reports from Etsy (ETSY), Monster Beverage (MNST) and Square owner Block (SQ). Bigger-than-expected jumps in personal spending and durable goods orders also lifted sentiment.
3 hr 49 min ago
IEA holds emergency meeting to debate response to Ukraine invasion
From CNN Business' Matt Egan
The International Energy Agency held an emergency meeting Friday to strategize a response to Russia's invasion of Ukraine.
The IEA's 31 member countries discussed how they can "continue to play a stabilizing role," the group said in a statement following the unscheduled meeting. 
The attack on Ukraine set off significant turbulence in energy markets amid fears of a disruption in oil or natural gas supply from Russia, the world's No. 2 producer of each fossil fuel. President Joe Biden has said US officials are discussing with other nations another coordinated release of oil from emergency reserves.
"We reviewed how the Russian invasion has increased concerns among oil market participants against the backdrop of already tight global markets and heightened price volatility," IEA Executive Director Fatih Birol said. "We discussed options the IEA could take over the coming days and weeks."
On the natural gas front, the IEA warned that "any disruption to Russian supplies via Ukraine would put further pressure on Europe, with flow on effects to the rest of the world."
Birol said the IEA discussed the possibility of holding a minister-level meeting and agreed to closely monitor developments and to "continue to act in solidarity to ensure global energy security."
4 hr 27 min ago
Democrats urge Biden to release emergency oil reserves in the wake of attack on Ukraine
From CNN Business' Matt Egan
Democrats in Congress are calling for the White House to take new steps to blunt the impact of soaring gasoline prices in the wake of Russia's attack on Ukraine.
"As Russia's invasion of Ukraine continues to cause volatility in the global oil market, we are writing to urge you to consider using all of the tools at your disposal to insulate Americans from rising gasoline prices," the lawmakers wrote in a letter to President Biden dated Thursday.
The letter, signed by nine Senators and one Congressman, specifically cited an additional release from the Strategic Petroleum Reserve. Biden said Thursday the United States stands ready to release more oil from America's oil stockpile, if necessary.
The lawmakers also encouraged the use of "diplomatic pressure" to persuade global oil producers to boost production and "restrictions on petroleum exports unless they will advance our national security goals and lower prices for consumers."
The national average price for regular gasoline climbed to $3.57 a gallon on Friday, according to AAA. That's up by about 3 cents in just a day and 23 cents in a month. Gasoline prices move with a lag to oil. 
4 hr 31 min ago
Consumers still buying arts and crafts and energy drinks
From CNN Business' Paul R. La Monica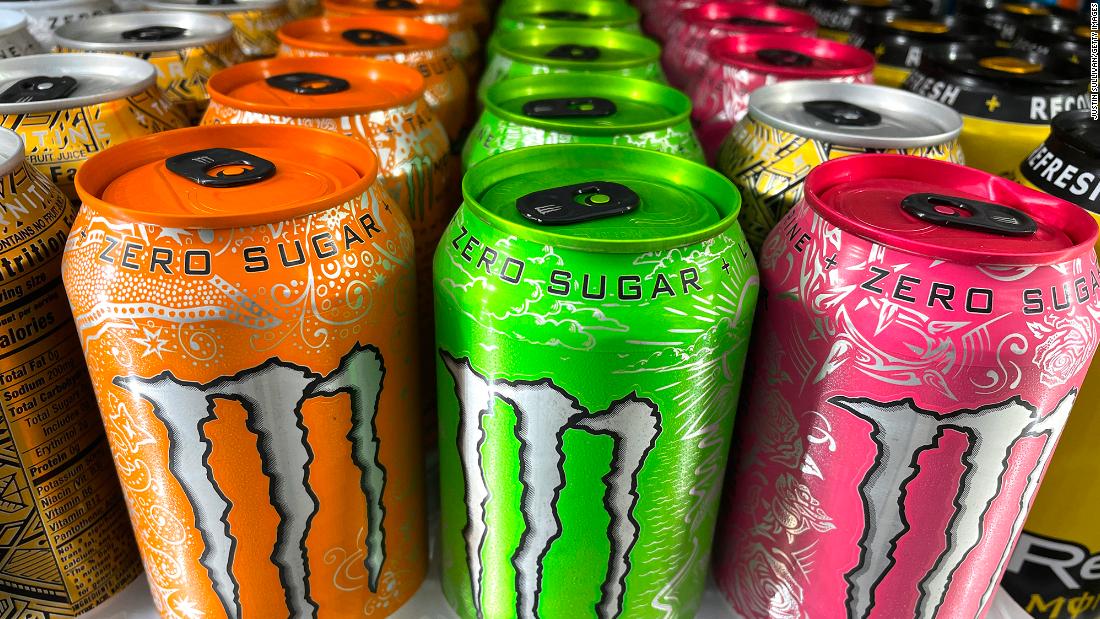 Inflation may be eating into consumers' bank accounts, but Americans apparently remain willing to spend on handmade gifts and high-caffeine beverages.
Shares of Etsy (ETSY), the popular e-commerce site for arts and crafts, surged 11% Friday thanks to strong earnings and sales that topped Wall Street's forecasts. That made Etsy the top gainer in the S&P 500 Friday. The stock is still down 35% this year.
Monster Beverage (MNST) was another big S&P 500 winner Friday, with its stock up more than 6% after reporting revenue that beat analysts' estimates. Monster has fallen about 10% this year, but its shares have gotten a boost lately from takeover chatter.
Bloomberg reported last week that Monster is in merger talks with Corona beer owner Constellation Brands (STZ) about a deal that could be valued at more than $90 billion.
4 hr 38 min ago
Foot Locker's stock tumbles 35% because Nike wants to go on its own
From CNN Business' Jordan Valinsky
Foot Locker's stock tumbled 35% Friday after the shoe store predicted sales and profit would fall sharply this year. The culprit: Nike.
The retailer, which didn't explicitly mention Nike in its earnings report, said Friday that no single supplier is expected to account for more than about 60% of its total purchases for fiscal 2022. Nike accounted for 75% of its sales in 2020 according to Foot Locker's (FL) most recent annual report.
Foot Locker, whose suppliers also include Adidas and Puma, projected that this year's sales at stores open for at least a year would decline by 8% to 10%. Shares are down about 40% for the year.
Nike (NKE), Foot Locker's biggest supplier, is ramping up its focus on its direct-to-consumer business. Last year, Nike said it was shifting to selling more of its products through its own shops, websites, mobile apps and select retailers, cutting ties with many stores.