Legacies & Credentials LLC joins the chamber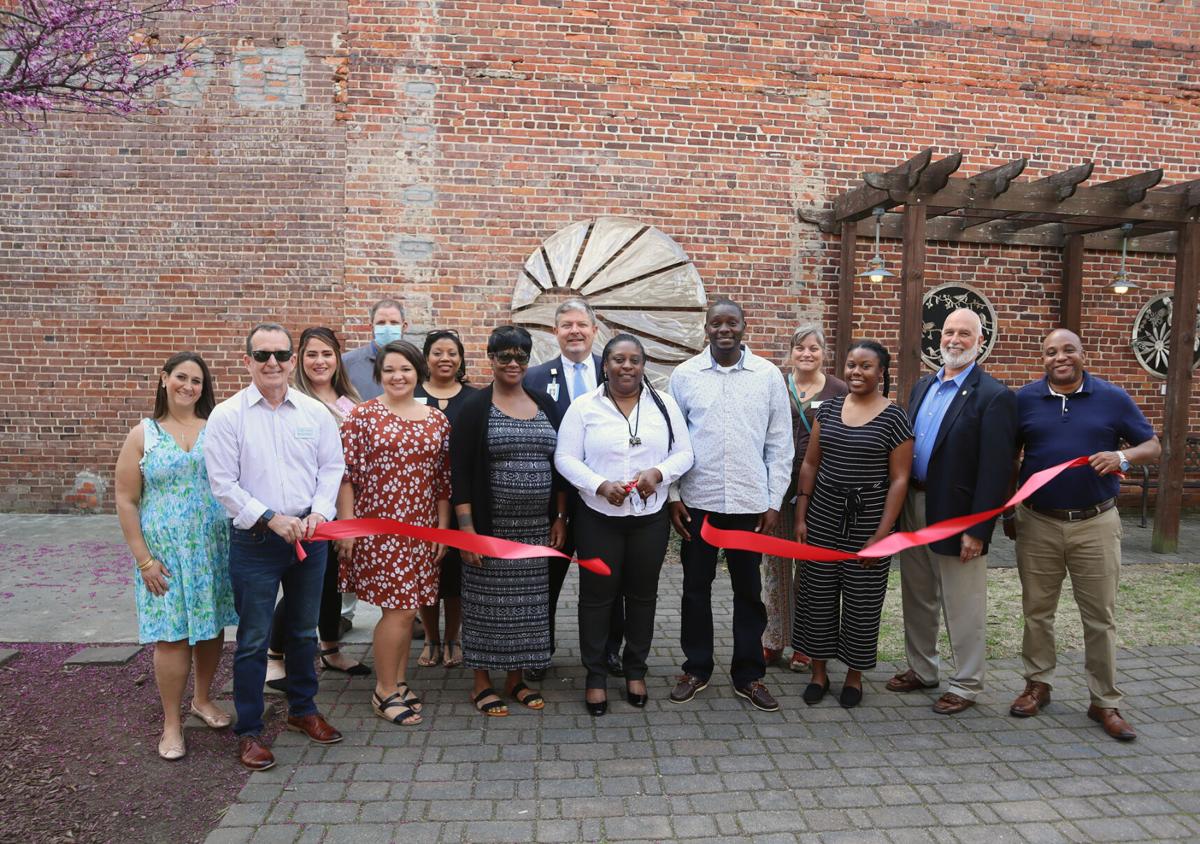 FLORENCE – Legacies & Credentials LLC held a ribbon cutting Monday to celebrate joining the Greater Florence Chamber of Commerce in the James Allen Plaza in downtown Florence.
Owner Jennifer Coker cut the ribbon and was joined by her husband, Christopher, chamber staff and ambassadors.
In business for approximately two years, Coker offers business plan and grant writing services for both for profit and nonprofit entities.
"I love what I do," she told those present for the ribbon cutting.
Coker said she is dedicated to helping for profit and nonprofit organizations develop and strategize successful business plans and help with grant writing. Additional services include customized graphics and images, logos and customized T-shirts to help businesses and organizations to promote themselves.
Coker's husband is in charge of the graphics and engineering part of the business. He has a background in art.
Prior to opening her business, Coker was a social worker.
"I did community-type social work and met with a lot of organizations and community nonprofits," she said.
Coker said she was always the one locating the tools people needed to thrive and work. Many of them didn't know what resources were available to them, she said.
"I was the link," Coker said.
After attending chamber events, Coker said she was impressed with how they connected with the community, both businesses and organizations, and their networking opportunities.
"We are excited about our business and being linked with the chamber and community," she said. "I am excited for what we have to offer, and what we might receive as well from joining."
Coker said in her business she wants to help the community develop and try to bring more business to the chamber.
Coker's business hours are 2-7 p.m. Monday through Friday and 11 a.m. to 2 p.m. on Saturday.
She is a native of Florence, a graduate of Wilson High School, Coker College class of 2011 and the University of South Carolina in Columbia in 2014.
For more information, visit: www.legaciescr edentials.com
Get the latest local business news delivered FREE to your inbox weekly.