Giada De Laurentiis is one of the most popular chefs on the Food Network. She has starred in several of her own major cooking shows and appeared as a guest judge on other Food Network programs, and has been a staple presence on the network for nearly two decades.
In addition to achieving cooking show stardom, De Laurentiis has published a number of bestselling books. In spite of her continued popularity, De Laurentiis has come under fire over the years for a few of her recipes, most notably the ones that feature her spin on classic favorites. When it comes to De Laurentiis' version of a muffuletta sandwich, fans definitely aren't impressed. 
Giada De Laurentiis is known for her elegant take on classic Italian dishes
De Laurentiis is probably best known for the way she provides lighter, healthy spins on Italian favorites. Due to her own Italian heritage and love of spending time in places like Positano, De Laurentiis has a particular passion for Italian fare, and over the years, she has shared her own recipes for dishes such as eggplant Parmesan, lasagna, and pasta carbonara.
De Laurentiis is equally known to her fans for her love of healthy living. The chef has always maintained her slim figure, seemingly without any effort at all, even as she whips up delicious, handmade food.
Still, De Laurentiis has opened up a number of times about the work that she puts into staying healthy, always stocking her fridge with fresh fruits and vegetables and practicing portion control at all times. While De Laurentiis doesn't deny herself carbs, she eats them in moderation which makes her riff on a muffuletta sandwich somewhat less surprising. 
Giada De Laurentiis' odd spin on a muffuletta sandwich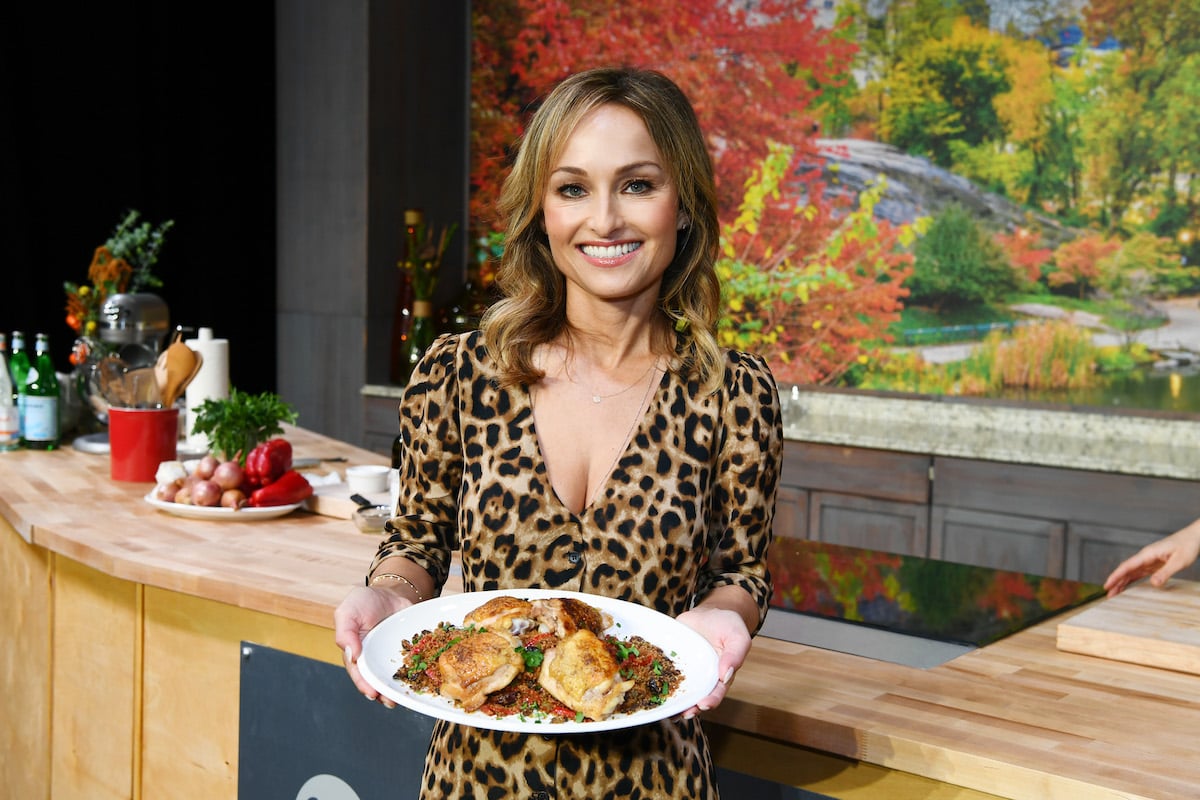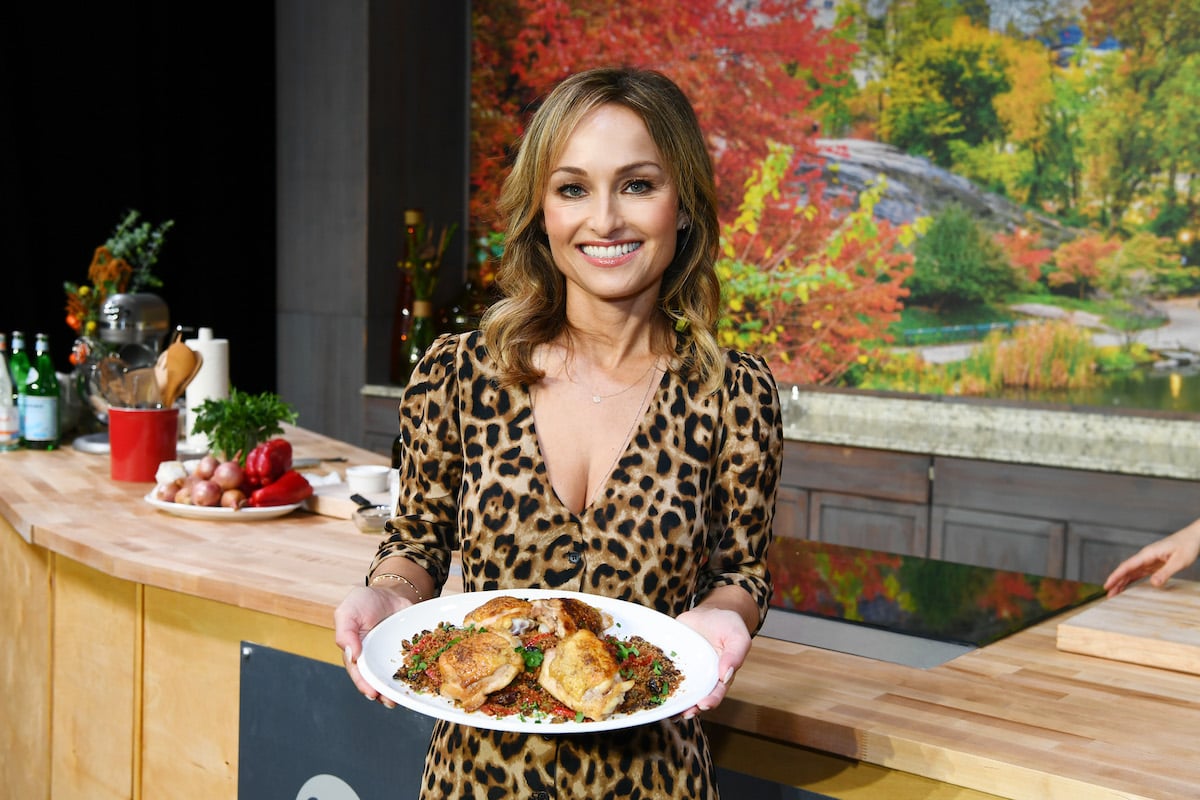 As reported by Mashed, de Laurentiis actually makes her own version of a classic muffuletta sandwich for lunch. Reportedly, De Laurentiis takes a Triscuit cracker and tops it with provolone, mortadella, and peppers. While the celebrity chef believes that the flavors in the cracker combination are remarkably similar to a rich, flavorful muffuletta, there's no doubt that fans of the New Orleans staple probably wouldn't find a lot to enjoy in De Laurentiis' version. 
Those who are looking to count carbs might want to give De Laurentiis' version of a muffuletta a try. Still, those who grew up on the original sandwich will probably want to stick to the standard muffuletta. 
How is a classic muffuletta sandwich made?
A muffuletta sandwich is something that many residents and visitors to the city of New Orleans have enjoyed. According to the website Muffuletta Festival, the sandwich first appeared in the French Quarter area among Italian immigrants as early as the 1890s, and after a few years, the sandwich could commonly be found in literally hundreds of Italian-owned grocery stores throughout the city.
A classic muffuletta sandwich is made by layering marinated olive salad, mortadella, salami, ham, and provolone on fresh bread. They can be served warm or cold and are often paired with spicy chips or other classic deli sides —although connoisseurs of the muffuletta sandwich believe that the sandwich is perfect on its own. There's no doubt that de Laurentiis' version of a muffuletta is controversial, and probably not one that will soon be picked up by deli owners in the French Quarter anytime soon, but her hardcore fans probably don't mind too much, since she is known for sharing her lighter recipes. 
RELATED: Giada De Laurentiis' 5-Ingredient Doughnuts Need No Yeast or Proofing and Are Ready in Less Than a Half Hour