The gaming landscape is always changing, and the current state of the world has only accelerated the need for more efficient and effective solutions to gaming. Courtesy of the switch to the online space and current work-from-home lifestyle, many people have been confined to their own spaces, with limited avenues for face-to-face communication and interaction.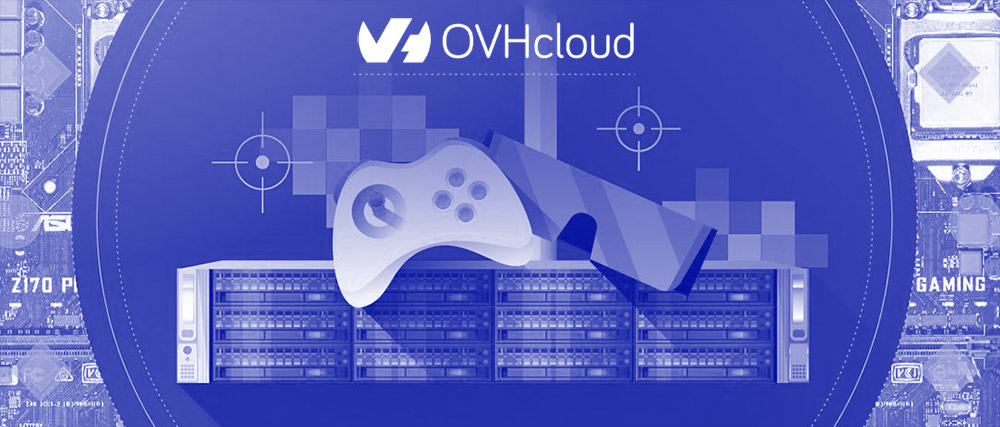 This virtual space has allowed gaming to really take off in the past year or so, filling in a need for individuals to interact with their fellow peers. But the increase in user traffic also means more work for game servers to handle the demand, and the good news is, there are capable options on the market that can do so — some of which are cheaper than you might think.
Playing your favourite multiplayer games like Counter-Strike: Global Offensive (CS: GO), Rust, Left 4 Dead 2 (L4D2), and even Starbound, as such, has never been easier. There's just one catch here, though. A lot of these games will require a specialized and dedicated server to ensure smooth, enjoyable gameplay for everyone, anywhere in the world, and this is where OVHcloud comes into the picture.
---
Why OVHcloud?
OVHcloud is a cloud provider that specializes in delivering high-performance and cost-effective cloud solutions to manage, secure, and scale data. Powered by AMD Ryzen processors, the company's newly-launched game servers offer high-grade performance to its customers and enable them to fully use AMD's capabilities for all of their gaming needs. This extra power boost can be attributed to OVHcloud's optimized cooling system, which allows its processors to function at maximum frequencies for all their cores.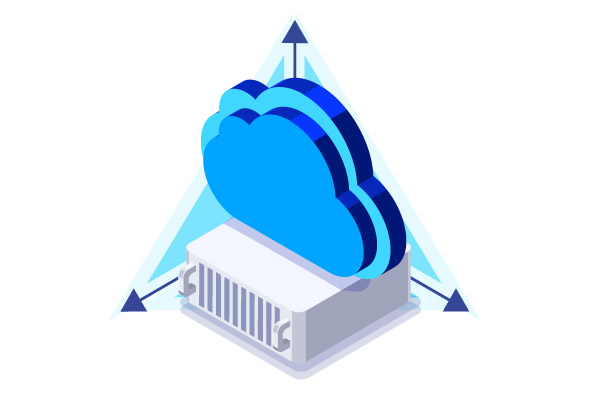 There are other benefits in store, too. Complementing the expertise of the AMD infrastructure is a host of other cloud solutions that seek to optimize the online gaming experience while fulfilling the needs of different user groups from gamers, publishers to resellers.
The bottom line is, if you want to play with friends, hosting your own game servers is the way to go. This way, you don't feel the crowds of public servers, and can avoid the loading and delays that come with the territory.
---
1) Dedicated servers for smooth, stable performance
One of the greatest appeals of OVHcloud is its highly competent and reliable combination of performance, stability, and security that the majority, if not all, of its customers, find comfort in. Built with a third-generation AMD Ryzen processor with ZEN-2 architecture, the company's dedicated game servers are designed to reduce latency and improve the overall gaming experience.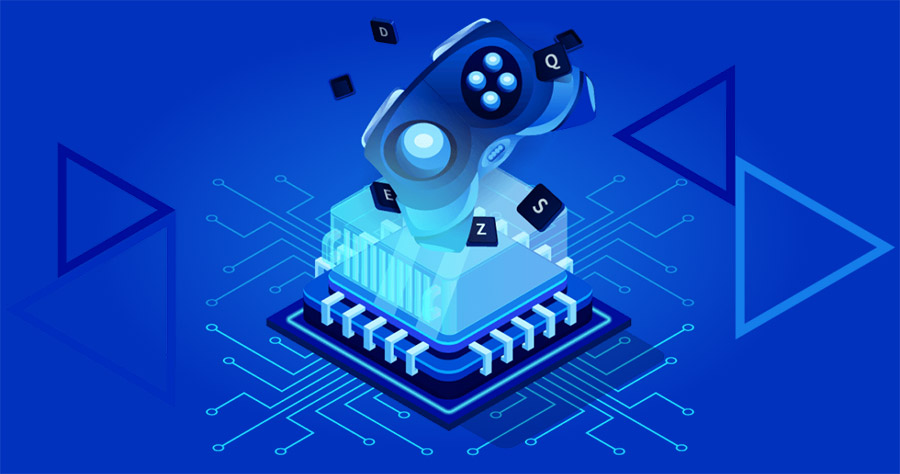 The welcome burst of power proves handy in managing high-demand graphics and video processing as well, so users can expect smoother gameplay while enjoying greater visual detail and prowess.
---
2) DDoS protection to fight against security threats
The online gaming and esports sector is no stranger to distributed denial-of-service (DDoS) attacks, where the network between users and servers is disrupted through malicious or overwhelming means. With an anti-DDoS system in place, OVHcloud presents a well-fortified, all-around-the-clock solution to combat such threats, offering security protocols that can filter incoming and outgoing traffic, and distinguish real customers from harmful attacks on a server.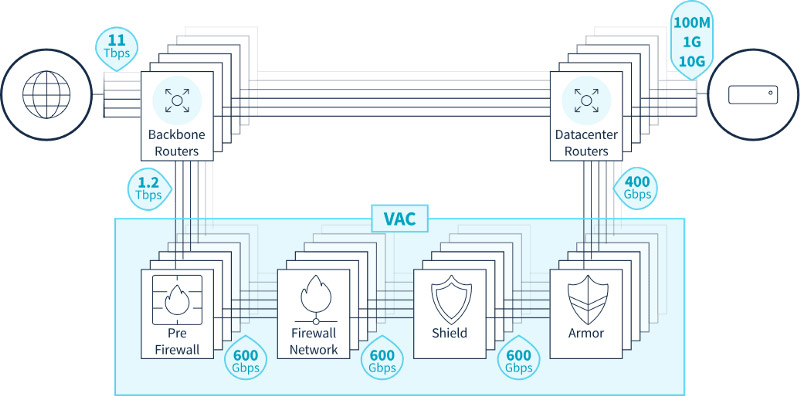 ---
3) High bandwidth availability for blazing speeds
Boasting a bandwidth that hits a maximum of 1GB/s, OVHcloud servers are able to deliver continuous and uninterrupted service to all of their customers without compromising on performance. The global availability of data centers also allows users to rent a game server near their location for the best results, so sluggish speeds, and in-game latency will no longer be a concern.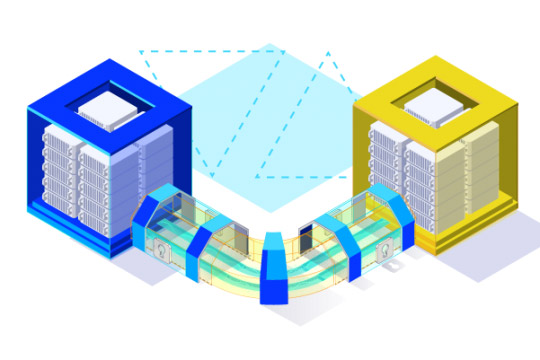 Professional resellers and software publishers, meanwhile, can stand to benefit from a high-speed bandwidth, especially if they are looking to offer the lowest possible latency for certain geographical locations.
---
4) Highly-flexible offerings to change out on the fly
Underestimated the response from clients and need higher processing power? Check. Plan to add more games and need more storage? Double-check. Want to increase performance by changing the available RAM size? Triple check.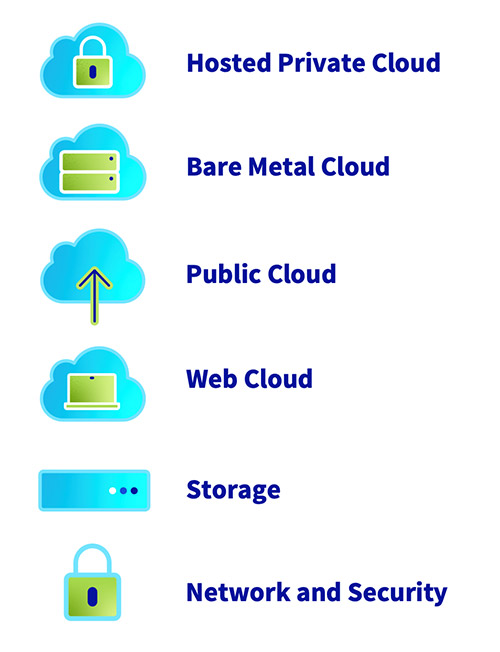 OVHcloud has a wide range of facilities to allow for a good amount of buffer in terms of hardware and software. This will enable you to change the specs on the go, as per your needs, without waiting weeks to replace parts.
---
5) Affordable services to satisfy budget-friendly demands
The biggest downside to hosting servers is usually their high cost, but OVHcloud eliminates that by providing high-efficiency servers at affordable pricing options. Depending on the configuration you choose, the prices go up or down, but they never go into the "exorbitant" range.
Additionally, you can control the number of services the users require and match their demands. This will help in reducing unnecessary costs and keeping profits high.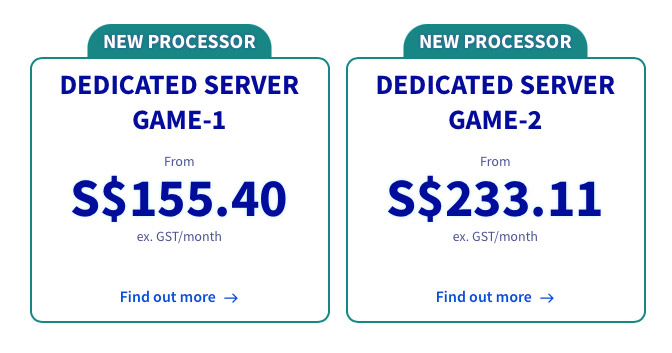 ---
Getting A Leg Up On Server Set-up
Using a separate server for gaming is one of the best ways to ensure greater stability. To do so, you'll first need to select the type of server that matches the hardware requirements of the game you want to play or host — a process OVHcloud effortlessly ease users into. Some of the prominent titles that are supported include:
Minecraft
CS: GO
Ark
Rust
Mumble
ShootMania Storm
Left 4 Dead & L4D2
Team Fortress 2
Do remember, however, that a dedicated server is required in your account before proceeding to the installation stage. In the case of OVHcloud, there are two game servers one can opt for Game-1 and Game-2.
From a starting price of S$155.40 a month, the first option is powered on an AMD Ryzen 5 5600X processor and offers up to 64 GB of high-speed RAM, 2 x 500GB SSD storage, and an additional 2 x 4TB HDD for S$33 per month. This comes highly recommended for those wanting to host medium to high game parties.
The Game-2, meanwhile, is the go-to choice for a significant boost in performance. Boasting an AMD Ryzen 7 5800X processor, up to 128 GB of RAM, 2 x 960GB SSD storage, and an optional 2 x 960 GB SSD, it retails from S$233.11 a month.
Following that, the next step is to purchase the package of choice and let the folks over at OVHcloud work their magic. There's a comprehensive guide to help you get started on the know-hows of installation, but it'd be best if that can be done through the help of a specialist, as any misstep in the set-up process might prove costly.
Cloud server gaming is set to usher in the next era of game tech, presenting a niche space that can be fully explored with the advancement of 5G and 6G technology. OVHcloud serves to ease the transition into this field, offering a top-of-the-class experience for its customers. With a range of features and solutions at its disposal, its game servers are more than well-equipped to level up the online gaming experience.
---
Drop a Facebook comment below!